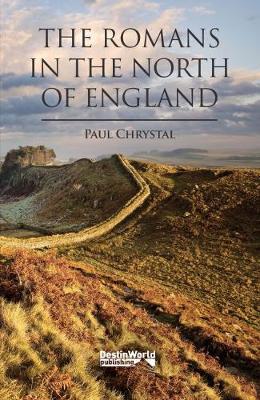 The Romans in the North of England
An authoritative guide to the Romans in Northern England.
We hear a lot about the Romans in Lincoln, York, Chester and along Hadrian's Wall and for good reason; these were all strategically vital places in the Roman occupation of the north of England. But there were many other places in the north settled and occupied by the Romans, where they built towns and developed trade, constructed bridges and roads, villas and forts.
This important book covers all the places where the Roman occupation of the north of England has left its mark: from Buxton and Lincoln in the south of the region to Carlisle, Hadrian's Wall and beyond in the north; from Brough in the east to Chester in the west. Along the way it takes in the exciting new discoveries made at Catterick (Cataractonium) and Scotch Corner; it describes Aldborough and Ambleside; Malton and Doncaster; Ribchester and the magnificent mosaics from Horkstow and Rudston Villa.
This is an indispensable, detailed and accessible survey of the Roman footprint in the north of England; it is up to date, taking in recent excavations, fully illustrated with maps showing roads, forts, walls, signal stations, villas and towns.