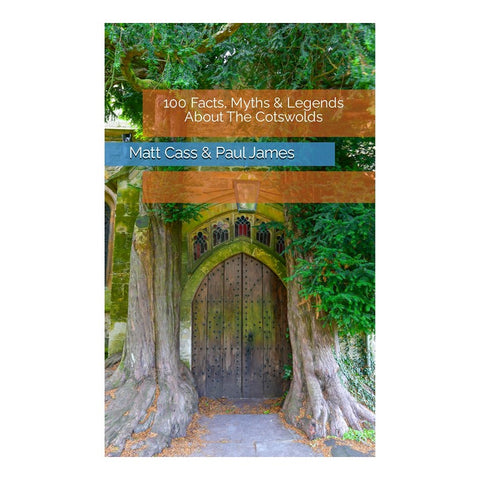 100 Facts, Myths and Legends About The Cotswolds by Matt Cass and Paul James
The Cotswolds is one of the country's largest Areas of Outstanding Natural Beauty (AONB), covering almost 800 square miles and extending into five counties (Gloucestershire, Oxfordshire, Warwickshire, Wiltshire and Worcestershire). The 102-mile National Trail, the Cotswold Way, runs along the escarpment from the Roman city of Bath to the market town of Chipping Campden. There are plenty of sheep along the route - a reminder that the area originally derived its wealth from the wool trade.
But there's a lot more to it than that. The Cotswolds is a popular place to live, attracting the rich and famous. It is home to many historic buildings and monuments and has more than its fair share of quirky traditions and local legends. These days it even has its own version of the board game Monopoly, featuring many of the landmarks and attractions of the area.
This book celebrates the great things, as well as the quirky and lesser-known stories, about The Cotswolds.