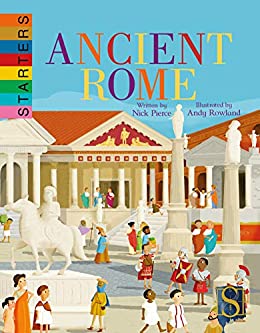 Ancient Rome - Starters
This delightful information book for early readers, filled with colourful illustrations and simple text, will introduce young children to the wonders of ancient Rome, its people, customs and architecture. See the gladiatorial games at the Colosseum and spend time in a bustling Roman market!
Each spread features activities around the border, asking the reader to spot specific objects within the central image, as well as a timeline, quiz, glossary and index. This book is sure to enthral young readers and give them a passion for learning.