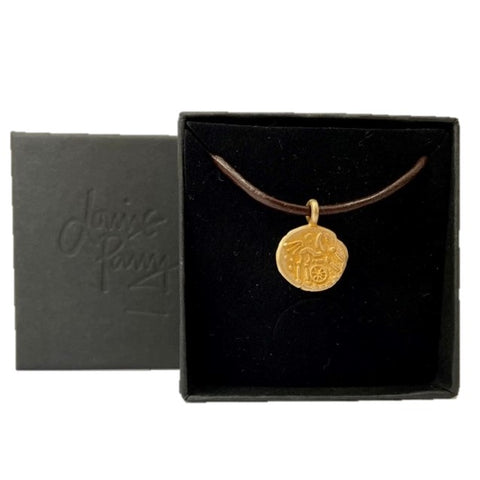 Bronze Three Tailed Horse Dobunnic Coin Necklace
We are delighted to have collaborated with local jewellery designer Louise Parry to create these beautiful bespoke Iron Age inspired pendants.
Louise, who often exhibitions at the Goldsmiths Fair, has created this stunning bronze necklace with a leather cord replicating a coin of the Dobunnic tribe which depicts a three tailed horse with an eight spoke wheel. Louise was inspired by a visit to the museum new Prehistory Galleries and her desire to support the work of the museum to showcase the archaeology of the Cotswolds.
The bronze on this design will tarnish to an antique effect.