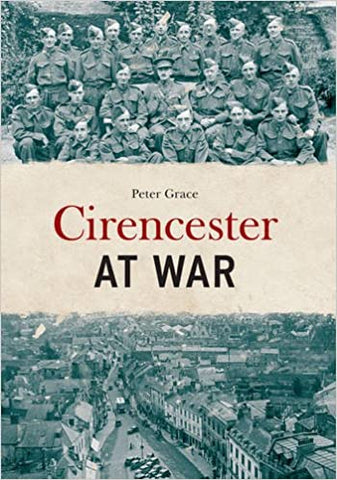 Cirencester pubs
Cirencester at War is a pictoral record of the main events of the Second World War as they impacted on the town of Cirencester and its surrounding district. Illustrated with over 200 old photographs and documents, Cirencester at War gives an insight into wartime life with its tragedy, heroism, austerity and humour.
With over thirty military establishments within a 12-mile radius, from the 'Piggeries' at Poulton to the US 15th Hospital Center at Stratton, the combat element was well represented. The civillian population showed their resilience through the restrictions of rationing, the blackout and other privations that continued long after hostilities had ceased.
Families from all levels of society learned once again how to cope with tragedy as they had some twenty or so years before. There were few major events that did not impinge on the town itself or the surrounding area, or individuals and families not affected by that extraordinary period in our country's history. It was perhaps the period that made the most changes to the town and population during the twentieth century. As those who lived through the war diminish in number, we do well to remember those who did so much to secure the peace we take for granted, a peace which in today's world seems rather fragile.