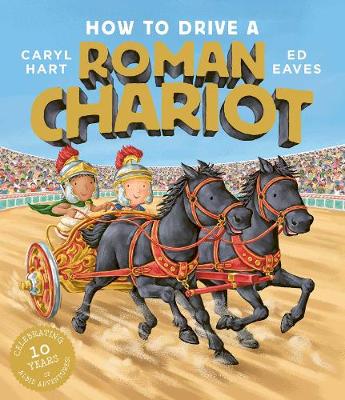 How to Drive Roman Chariot
Join Albie on a brand new adventure in the TENTH book in this brilliant series by the bestselling author and illustrator pairing, Caryl Hart and Ed Eaves. This is the perfect introduction into the Albie series, which is packed with fun, friendship, and soft curriculum-based learning. 
Albie is outside feeding the horses, when it starts to rain and he finds himself whisked off to Ancient Rome!
There he meets a young girl, Julia and before they know it they are at the helm of a runaway chariot. Can they stop the chariot before it's too late?