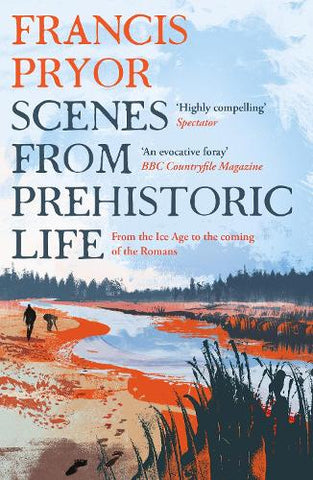 Scenes from Prehistoric Life: From the Ice Age to the Coming of the Romans
An invigorating journey through Britain's prehistoric landscape, and an insight into the lives of its inhabitants.
In Scenes from Prehistoric Life, the distinguished archaeologist Francis Pryor paints a vivid picture of British and Irish prehistory, from the Old Stone Age (about one million years ago) to the arrival of the Romans in AD 43, in a sequence of fifteen profiles of ancient landscapes. Whether writing about the early human family who trod the estuarine muds of Happisburgh in Norfolk c.900,000 BC, the craftsmen who built a wooden trackway in the Somerset Levels early in the fourth millennium BC, or the Iron Age denizens of Britain's first towns, Pryor uses excavations and surveys to uncover the daily routines of our ancient ancestors. By revealing how our prehistoric forebears coped with both simple practical problems and more existential challenges, Francis Pryor offers remarkable insights into the long and unrecorded centuries of our early history, and a convincing, well-attested and movingly human portrait of prehistoric life as it was really lived.