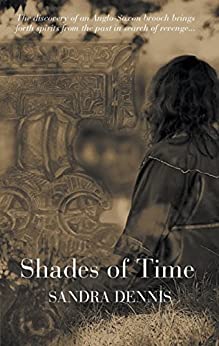 Shades of Time
In the present day, Megan inherits a riverside cottage in the Cotswolds from her grandmother, but little does she realise what events will unfold.
Who is the mysterious woman who appears at the cottage and what is she searching for?
Trying to rebuild her life after a recent heartbreak and following the death of her grandmother, Megan realises you cannot escape the past, however distant.
In the 6th Century, an Anglo-Saxon queen is betrayed by her closest friends. Nothing will stop her in her struggle for the truth to be revealed, not even time itself.