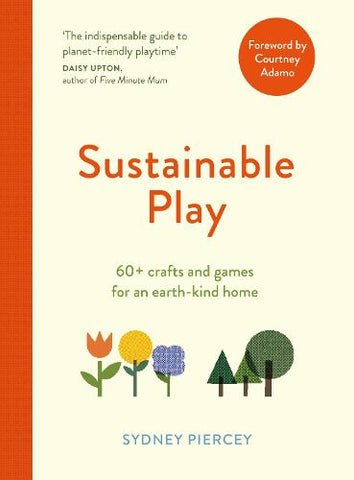 Sustainable Play: 60+ cardboard crafts and games for an earth-kind home (Paperback)
'I adore Sydney's approach to play... good for our planet, and good for our souls too.' - Daisy Upton, author of Five Minute Mum

'For some serious playtime inspiration follow Sydney Piercey. She does it with zero fuss or show off. She is just brilliant'. - Clover Stroud

Parenting blogger and mother-of-three, Sydney Piercey, gained traction online with her environmentally friendly DIY toys made entirely out of cardboard.

Filled with 60+ creative, accessible and plastic-free projects and play ideas, Sustainable Play is packed with crafts and games to enjoy with your children on slow, rainy or drawbridge days at home. Sydney provides you with budget-friendly, easy-to-follow ideas to play and create in this handbook, inspired by her family's love of the simple things.

From step-by-step projects to create magical toys from your leftover cereal boxes to joy-filled games using everyday objects from around your home, Sustainable Play will equip you with the inspiration you need to entertain your children in a creative, stimulating and sustainable way - being kind to the planet in the process.